Julie is so excited to launch a "wall stenciling business" with the women she has been mentoring for several years!

What is "wall stenciling?" Wall stenciling is a huge decorating trend and a great way to create gorgeous accent walls in your home or business! Note: Stencils can be applied not just to walls...but also for floors, ceilings, furniture, fabrics, and rugs.

We are dedicated to two things: "beautiful changes" on the inside and outside...

The Outside: We love to make in your home - by turning your plain walls into works of art.
The Inside: We also believe God wants to make in all of our lives. A unique part of the culture at "Beautiful Changes" is the "Beautiful Changes Chat"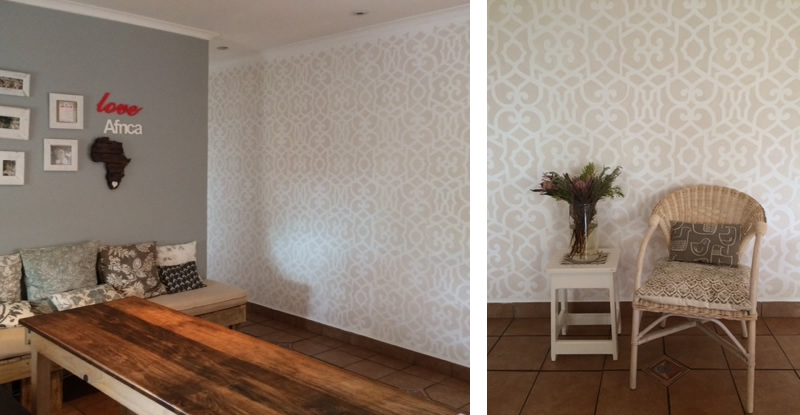 We begin each project by asking the home owner to join the stencil artists for a 15 Minute "Beautiful Changes Chat." In this, each person is asked to share..."What is one thing that is beautiful in your life? and "What is one thing that is not-so-beautiful in your life?" The girls will then initiate a short blessing prayer for any needs.

See all our fun stencil designs at www.BeautifulChanges.co.za.
It's been wonderful to partner with Living Way! They offered a Business 101 class to teach our "business missionaries" the basics (market research, developing products, finding customers, creating a business plan, etc.).

To get "real world experience," the students had to take a R10 ($1) bag of oranges, sell them creatively and turn a profit.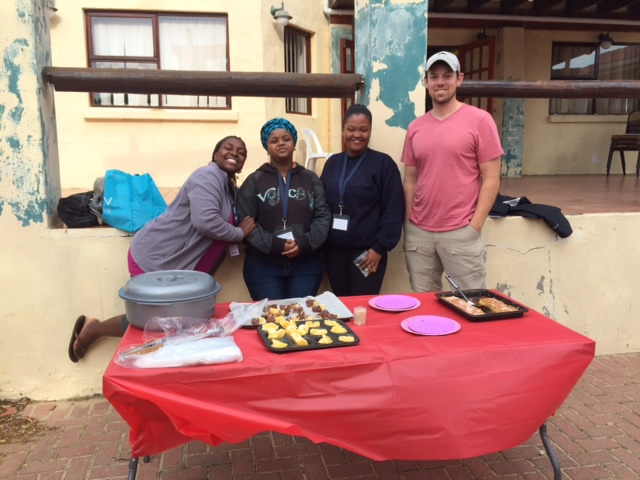 Our women sold products made from their bag of oranges (chocholate covered orange slices, cake with orange frosting and koeksisters made with orange zest). Love their creativity! They passed with flying colors and turned a respectable profit.
For 5 years, people have been asking Karl to visit them in rural Africa (to put on soccer camps for village kids and train coaches in Zimbabwe and Zambia).

There is no soccer training for coaches in these areas! As you can imagine, there are hundreds of African children who could benefit from better coaching and skills-training soccer camps.

Although this is Karl's passion, with our work schedule here in Cape Town, the timing has not been right for him to go...until recently!

KARL HAS AN AMAZING OPPORTUNITY NOW! He has been asked to join an All Nation's team going to Zimbabwe and Zambia next month to help train African soccer coaches and do soccer camps for kids in the villages! We feel this is the right time to go before we move back to America in July.
JOIN US AND BE A PART OF THIS!

With the costs of moving back to America, this is not in our current budget, but we feel this is the right opportunity to love more kids in Africa through soccer.

Would you like to join us in serving Africans and reaching out to kids in rural villages?

You can partner with us financially by helping with the cost of…

Air fare and travel expenses: $1,000
Equipment – soccer balls, cones, coaching training manuals, etc.: $800